Frankie & Benny's

Frankie & Benny's

Frankie & Benny's

Frankie & Benny's

Frankie & Benny's

Frankie & Benny's

Frankie & Benny's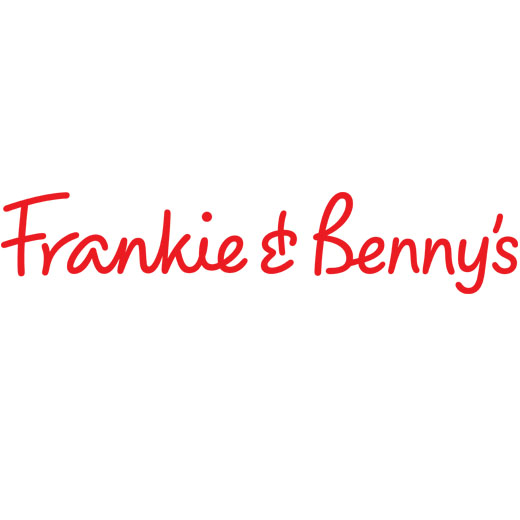 All opening hours
Monday -
Tuesday -
Wednesday -
Thursday -
Friday -
Saturday -
Sunday -
More about Frankie & Benny's
Frankie & Benny's is a 50's style American Italian Restaurant and Bar.
So what brings in the crowds? Is it our flavour packed burgers made with the finest beef, our tasty range of sandwiches; the succulent BBQ ribs - or is it the freshly made pizza cooked to order on a light and crispy base? Maybe it's the warmth of the welcome and the friendly service that makes everybody feel at home?
Whatever the reason, one thing's for sure - Little Frankie's is the only place to be this side of town!